Battle of Guardians
A downloadable game for Windows
Battle of Guardians is a real-time Online Multiplayer PVP, PVE, and Fighting Tournament game. Players engage in fierce multi-realm battles in the expansive Multidimension game world. BOG is an all-out battle of skills where the best players are in a constant battle to beat other players.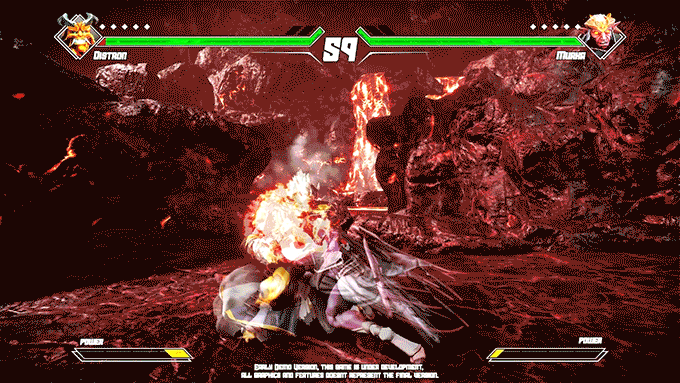 Game Story
Long ago, humans lived side by side with creatures called Guardians. Since Guardians possess powers & abilities that surpassed humans, they were worshiped as Gods. In return, the Guardians maintain the balance of the earth and protect mankind.
Over time, technology took over the role of Guardians, and humans slowly began to abandon their existence. The Guardians then disappeared.
Several millenniums passed, a group of humans accidentally opened the gate that connected Earth to Hell. Creatures from Hell invaded earth and human civilization was crushed. However, just as humanity's hope nearly wiped out, the Guardians returned.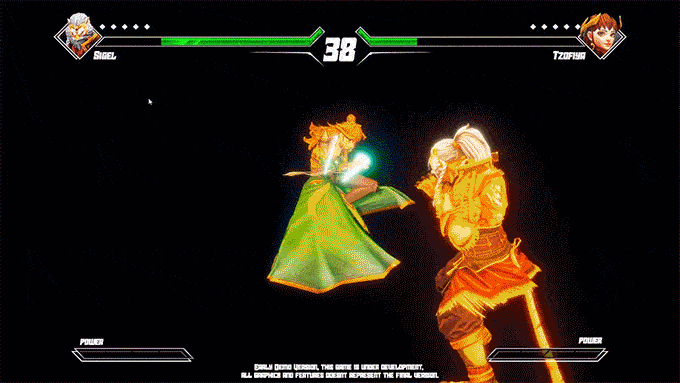 Game Mode
Tournament Mode : Players (8/16/32 players) are put in a tournament bracket. One will fight with another in a 1v1 with knock out system..
PVP Mode : Players are fighting against other players in a 1v1 battle of a random matchmaking based on their Match Making Rating (MMR).
Story & Training Mode : PVE Mode to increase Level of Player and Learn basic & complex techniques, Players are going to fight against computers in a series of increasingly difficult stages. There are a total of 10 stages.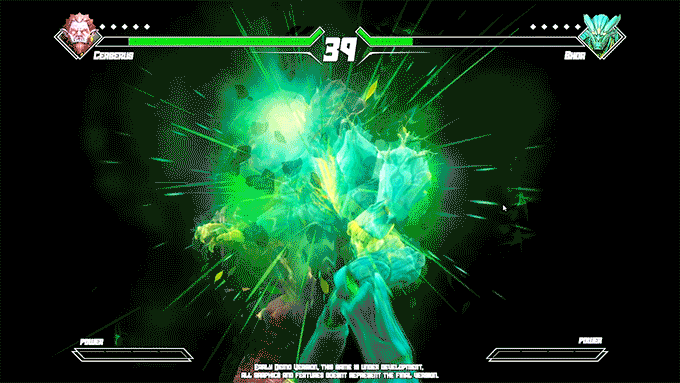 Characters



The characters are differentiate into three races: Guardians, Humans, and Demons. The races are differentiated by three attributes, which are Health Points, Damage, and Intelligence.
Health Points - The number of health a character has.
Damage - Overall damage points that a character can bring upon its opponent.
Intelligence - Additional damage points for characters who uses its movement combinations (combos).
To summarize, these are the attributes for each race.
Guardians - Have more damage points
Humans - Have more intelligence points
Demons - Have more health points
Tiers are here to produce a whole new experience for every player inside of the game. BOG will offer three tiers, all with different features inside of them. These tiers are:
Elite Fighter (Common) - Barebones of characters
Legendary Warrior (Rare) - Equipped with combo
God of War (Ultra Rare) - Full set of combo and ultra skill
Playing Tips
First time playing Battle of Guardians? This character control guide will help you set strategy to win the battle.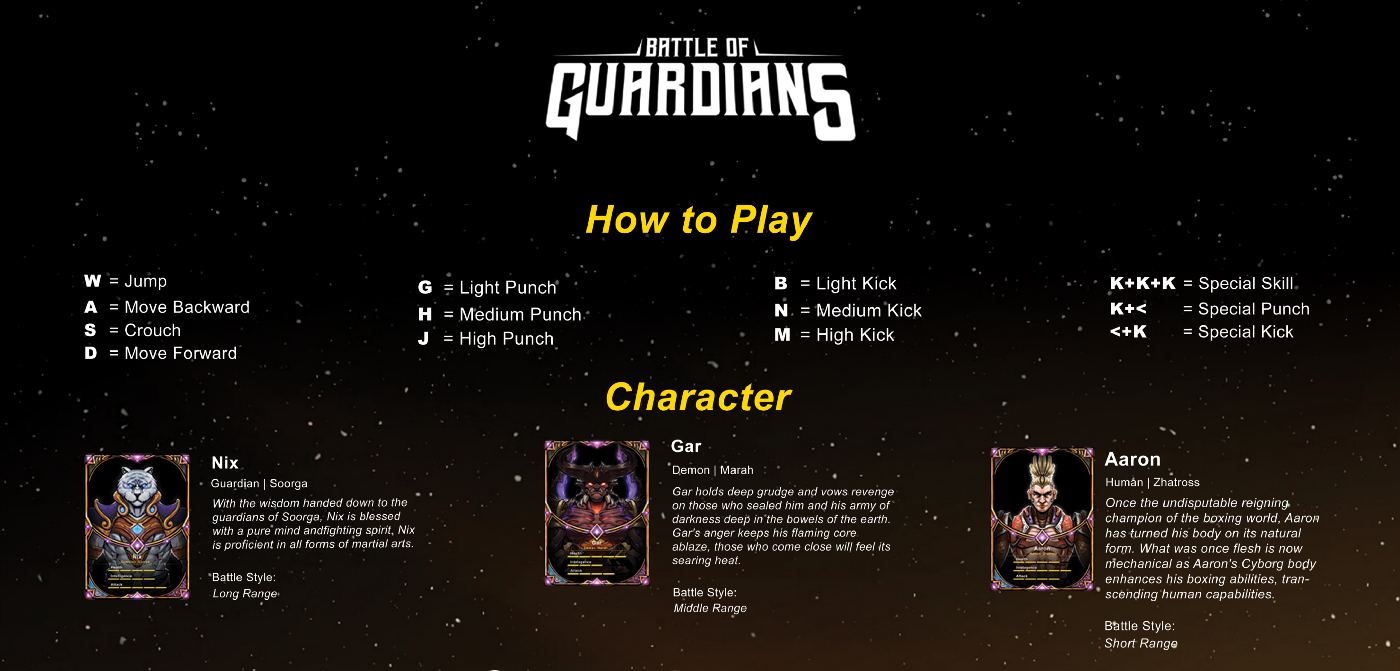 We also adding some combo to learn by chain pressing some button like reference below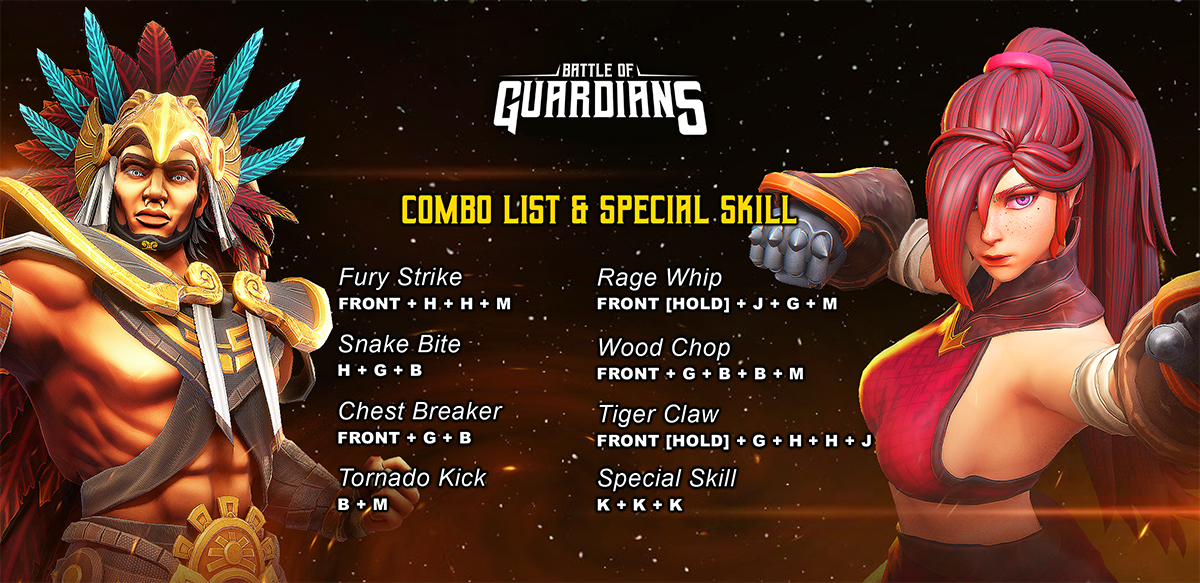 Create Account
Before join the Battle, you have to create your account through this site https://bit.ly/bogwebregister
Register
You can create an account by clicking the Register button on the top right side.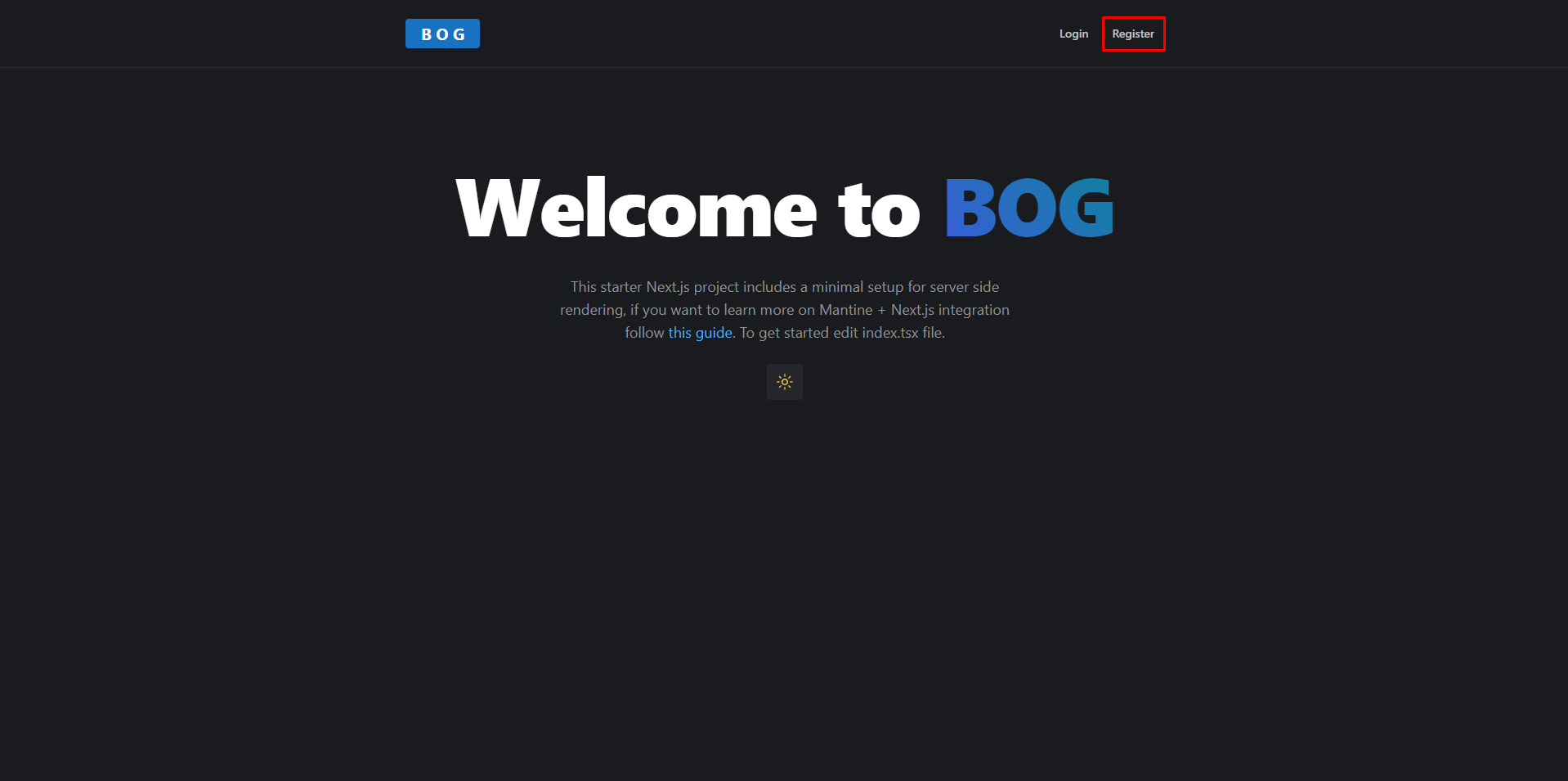 You will see the registration form. You have to fill all the blank field. After all fields are filled, click the Register button.
Remember that you have to fill with an active email address and verify your email after registering.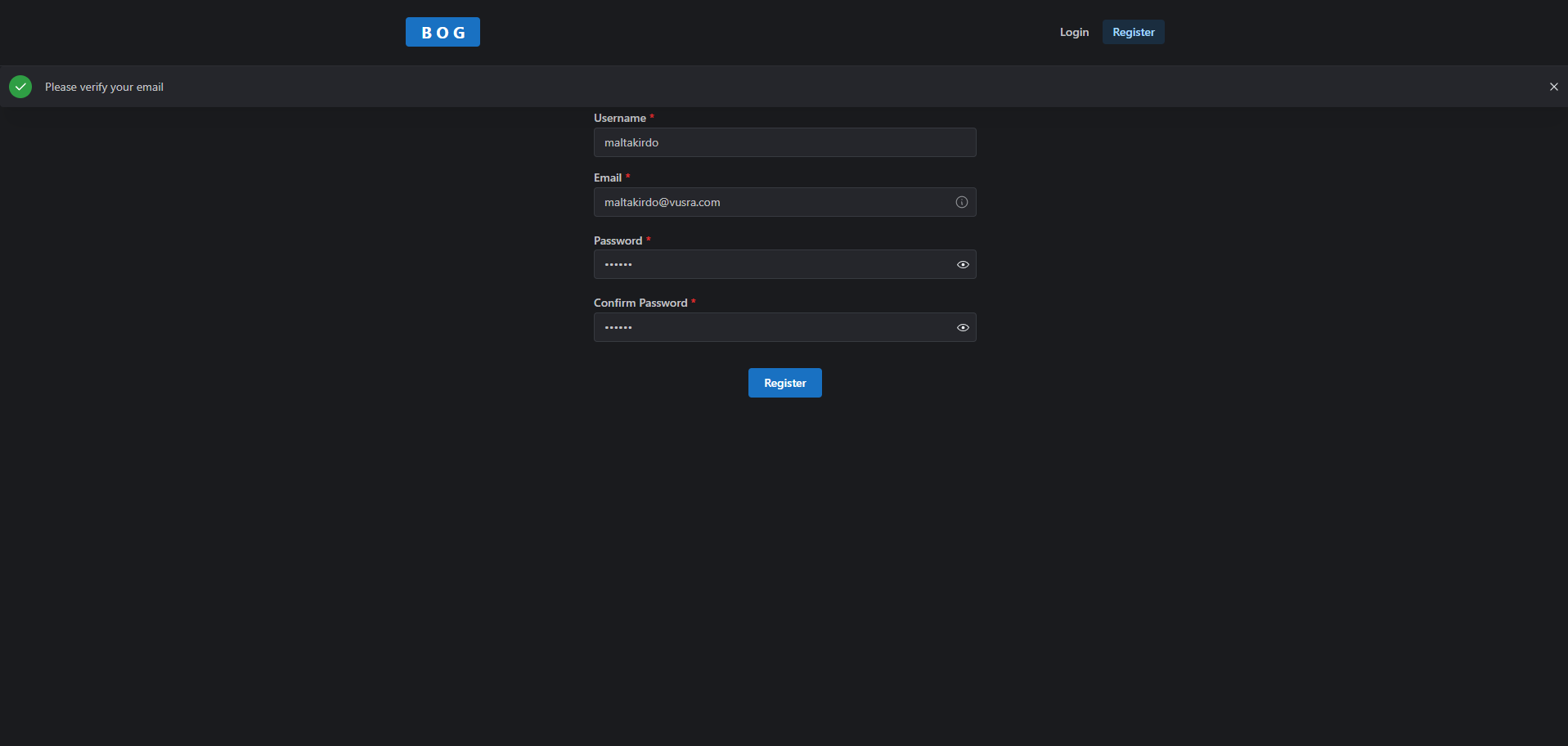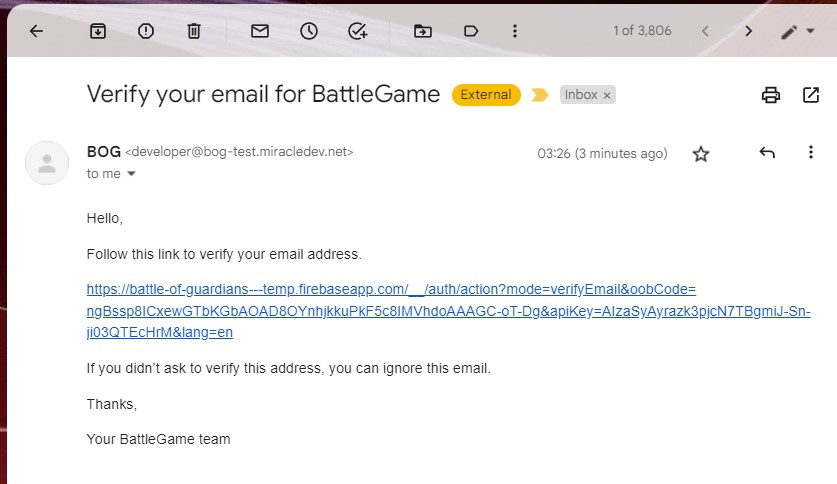 If your email is verified, you can use your account either for the website login or Application Login.

Hardware Requirement
We've update our hardware requirements due to latest Quality Improvement which affect the game feel and requirement.
Minimum Requirement
OS : Windows 10
Processor : Intel Core i5 11400H or Ryzen 5 4600H
Ram : 8 GB
GPU : Nvidia GTX 1050Ti or AMD RX 570
Recommended Specs
OS : Windows 10
Processor : Intel Core i7 11700 or Ryzen 7 4800H
Ram : 16 GB
GPU : Nvidia RTX 2060 or AMD RX 6600 XT
Feedback Form : Send us a feedback here!

Download